Nude Lingerie: A complete guide.
Shopping for lingerie could be fun, or a nightmare. Whether it's for a special occasion or the occasional lazy days when all you want to do is lounge around in your underwear, you can't escape the inevitable. However, finding sexy nude lingerie can be a challenge, because most of the designs out there are practical and boring.
Thankfully, a few designers have started to come up with sexy looking designs for the nude lingerie department. Now you can have a sexy style and comfort in the nude shade you often can't do without. Drool.
So before you drag yourself through another section of boring looking nude lingerie, let's introduce you to sexier sets of nude lingerie.
Sexy Nude Lingerie Sets From The Best Brands
1. Triangle lace brunette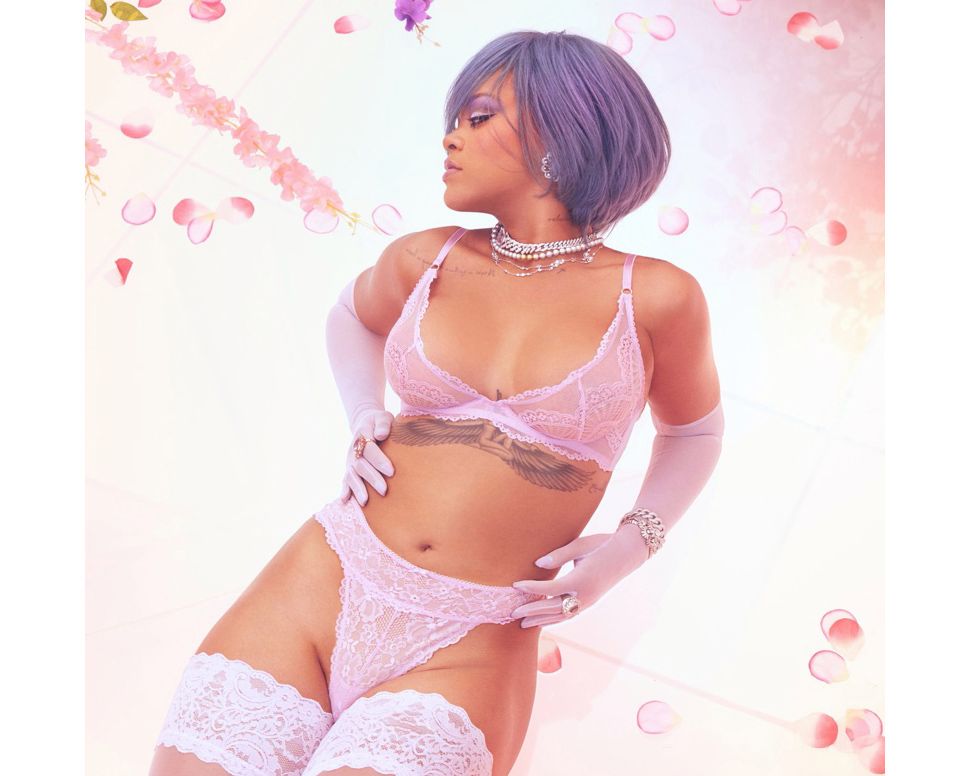 This lacey piece of nude lingerie from Rihanna's lingerie line "Savage × Fenty is simple, yet sexy. It has very slim straps, a triangular sheer lace bra, and panties. A lovely piece indeed.
2. Matt 10 denier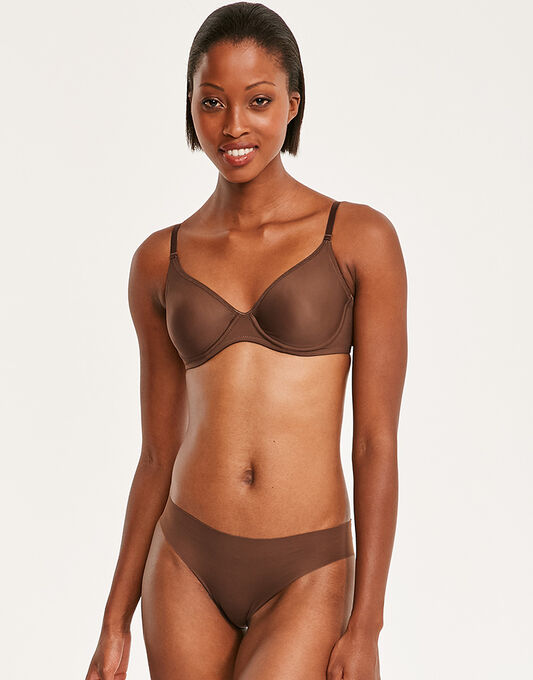 Nubian skin is a brand that produces nude lingerie for women of color. In the same way, they produced the Matt 10 denier specifically to match the skin tone. It is ultra-sheer with silicon slips and is great for when you want to show off gorgeous legs. A perfect addition to your lingerie collection.
3. Bandeau lingerie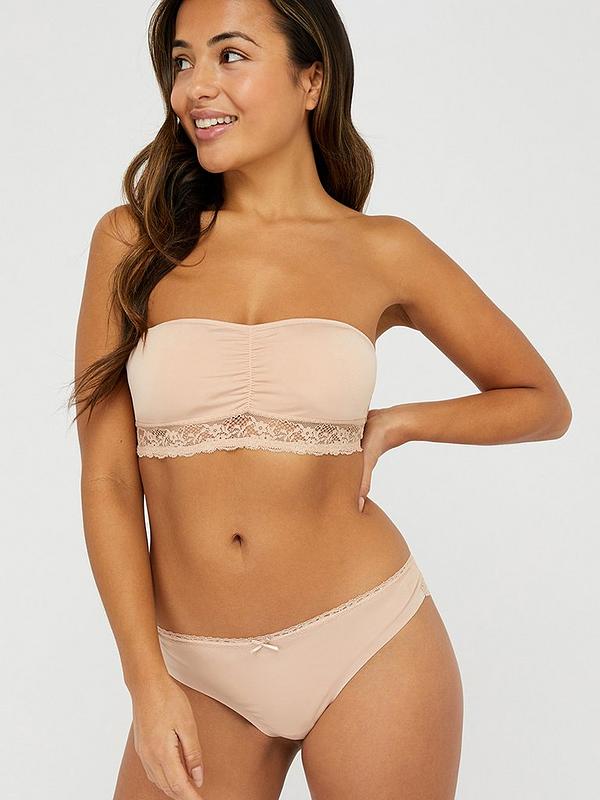 This nude lingerie by Accessorize is pretty, practical, and hot. It's made from a breathable jersey, set on a cute lace band that rests easily on your skin, and has removable padding, so you can choose to push it up or not. It is totally wire-free and super comfortable. The bra is perfect for a strapless dress.
 4. Nude NBN sheer mesh lingerie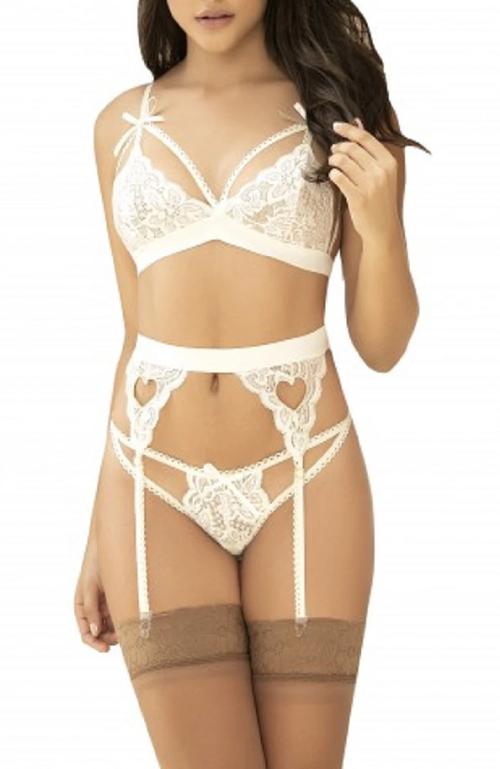 Nude by Nikki produced a sports lingerie, that's sexy instead of the usual boring pieces found in stores. It features a wide elastic logo band, sheer stretch mesh, and the brand's signature strap design.
Nude Lingerie Options for Brown Skin
As a brown-skinned woman, finding the right shade of nude to match your skin tone could be a nightmare. Most of the pieces produced are for lighter skin tones which tend to show under your clothes, therefore not serving its purpose. What to do? Read on for more info on the best nude options for your lingerie collection.
1. ThirdLove 24/7 Classic Memory Foam T-Shirt Bra and thong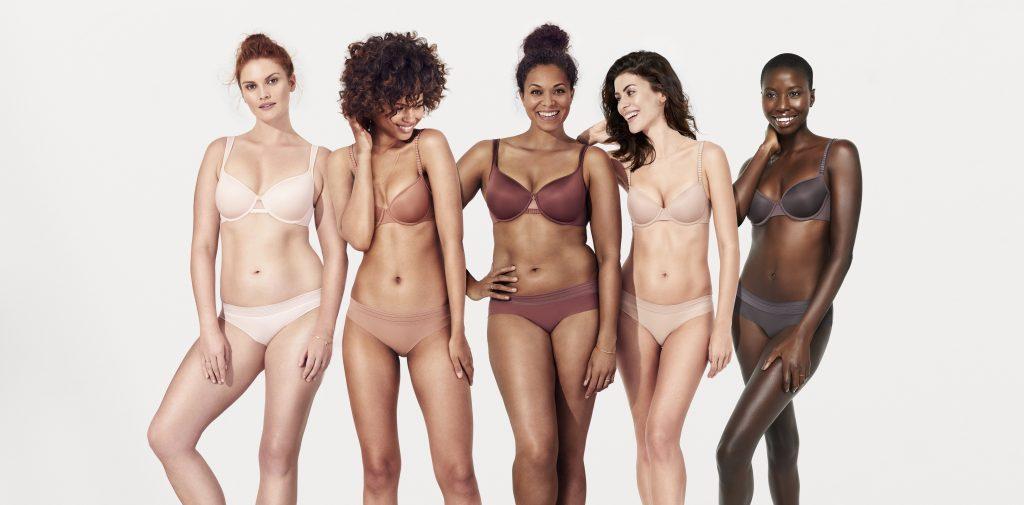 This 24/7 nude piece made by Thirdlove is super comfy and easy to wear all day long. They come in 5 different nude shades and a wide range of shapes to fit all and sundry.
2. Savage x Fenty Demi Cup Bra and Thong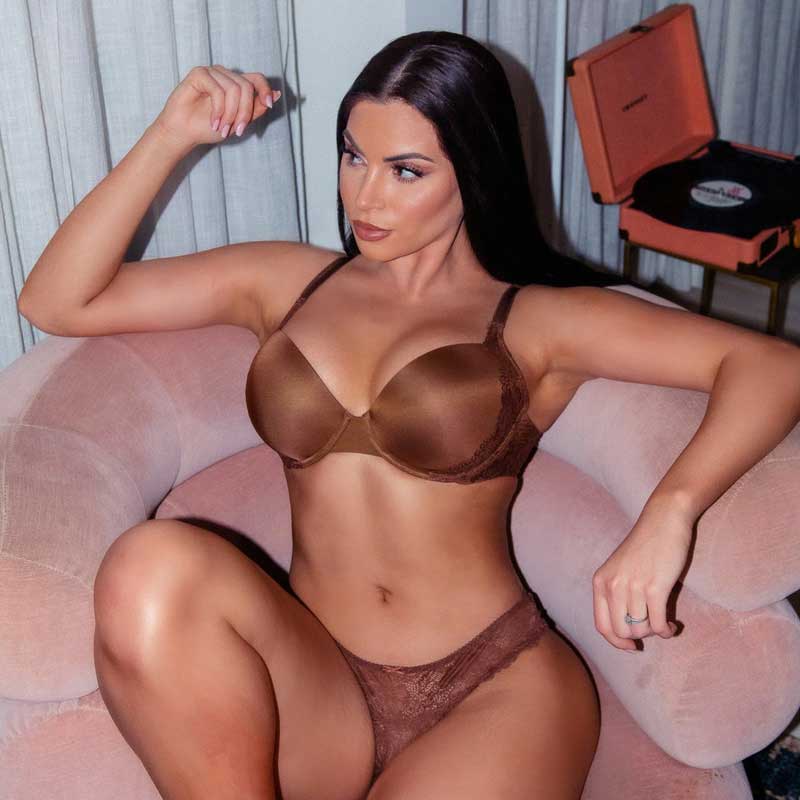 Rihanna makes it a point to produce many different shades of nude for brown-skinned women with her lingerie line, Savage x Fenty. The demi-cup bra and thong are designed for comfort and style like most of the brand's designs which come in 5 shades of nude for every skin tone.
3. Nudz Hipster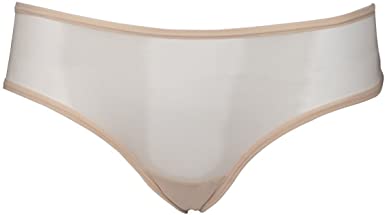 This hot nude lingerie design made by Nudz is also sheer and very comfortable. The Nudz brand names all its shades in its collection after famous Hollywood women. You can comfortably wear under white Tees or dresses and have no reason to fret.
4. Brassybra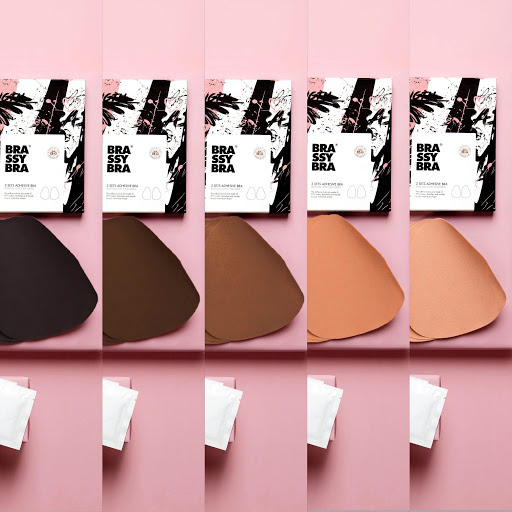 We all come up with outfits that can't work with a normal bra from time to time but we just aren't bold enough to go braless. That's where a backless, strapless bra comes in. This brassybra comes in 4 shades of nude and several sizes up to DDDD, an incredible feat of gravity if you ask me.
5. Naja Anais Bra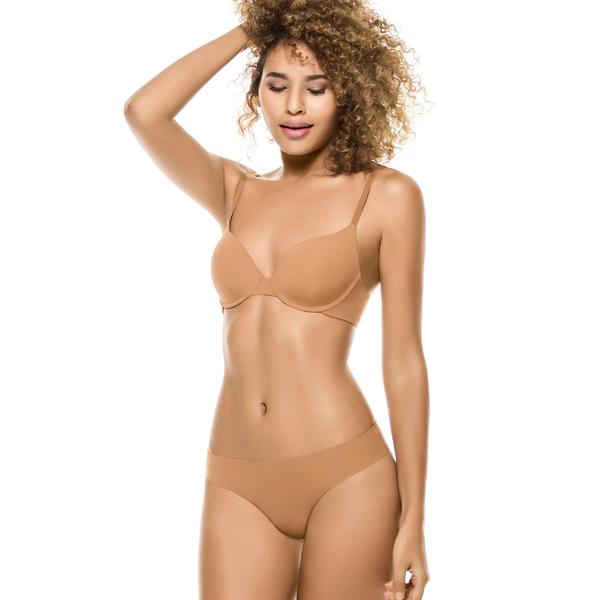 Naja Anais produced 7 different shades of beige and brown in her " Nude for All" campaign. If you're looking to attend an important event or meeting, and you need your lingerie to be completely invisible, then this piece is for you. The bra has adjustable and removable straps, with its matching pair of seamless panties.
How to Figure Out Which Shade Of Nude Best Suits Your Skin Tone
With the many different shades of skin complexion, there are also so many different shades of nude. So just because it's called nude, doesn't mean it would fit your skin, and what's the purpose of buying nude that doesn't match your skin tone? There are so many different shades of nude now online, especially from the popular British brand Nubian Skin, but if you're shopping at a regular shop, or confused between 2 shades, then the advice is to go for the lighter shade.
According to Karen Laporte, senior manager of customer experience at Journelle in her interview with glamour, "Don't worry about matching it perfectly to your skin tone, if you can't find an exact match, err on the slightly lighter side as opposed to going darker." She explained further, "A lighter color will look better under sheer or white blouses and dresses." What she's suggesting is, if the lighter shade is only slightly paler, go for it, but if the difference in shades is significant, then opt for the darker shade.
Ade Hassan, founder of the British lingerie line Nubian Skin said, "Often you find that going slightly darker in the absence of an exact match works well for invisibility under clothes."
It is very unlikely that you would find an identical match to your skin tone, so it's important to figure out which nude shades best suits your complexion. A tip most make-up artists use to figure out the most flattering nude shade for an individual is to check the inner forearm.
Cathy Volka, executive vice president of global licensing for Donna Karan International advised, "The inner forearm is the truest match to your natural skin tone, consider that when deciphering the best tone for intimates." The trick is to identify your non-sun-kissed coloring by looking at the parts of your body unaffected by sunlight, like the inner forearm as mentioned, or better yet the side of your body right underneath your armpit. It should give you a better idea of what your true nude shade should be.
Celebrity makeup artist Amy Nadine illustrates another easy way to decipher your nude shade- you need a big mirror and a white bath towel. The white towel is to provide the right surface for your skin to pop. Against the white towel, your skin should have a blue, yellow, or green cast which represents the cool, warm, or neutral undertones respectively.