Sexy corset and stockings have been around forever!
They are absolutely sexy and a true charm! Historically, corsets were used to change the natural curves and accentuate them, but now day's corsets are part of fashion and sexy wear!
Corsets are usually paired with sexy stockings and can totally transform your look!
If you're wondering if there's a difference between corsets and shape-wears… yes! There is. Corsets are usually made out of a sturdy fabric and reinforced with steel bones, (usually rigid steel rods), while shape-wears can be made out of flexible fabric.
If you're looking for a sexy corset and stockings, keep in mind that there can be a huge variety of options to choose from! Either you want it to upgrade your outfit or to surprise your boo, a sexy corset lingerie is a great investment.
Different types of sexy corset lingerie
When talking about different types of sexy corset lingerie you may think about fabrics, colors, and materials, but there are three important categories that you should know about when choosing the perfect corset.
Under-bust Sexy Corset Lingerie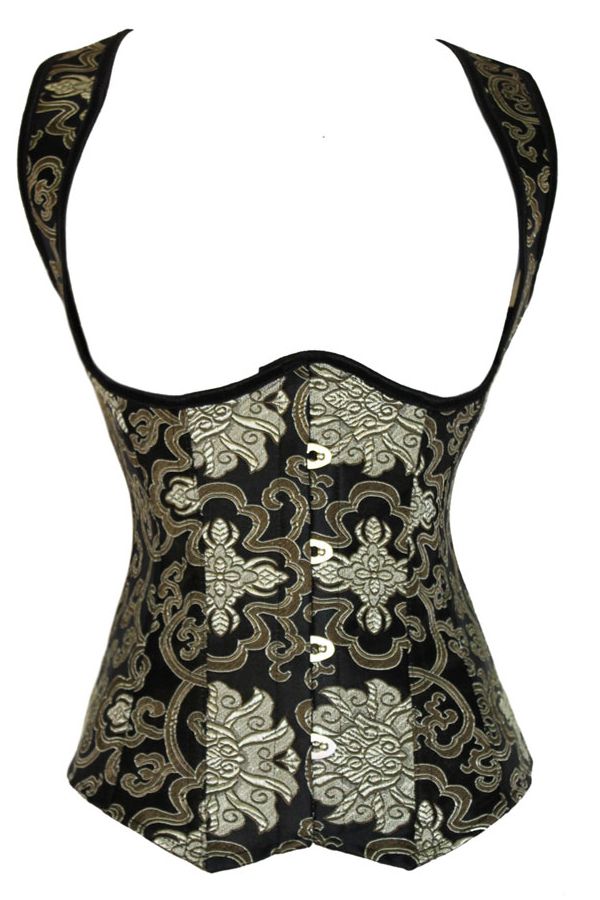 They fit right under the bust just like the name suggests and can have different shapes. This is a great versatile choice since you can wear it for more than one purpose.
This type of corset can help you shape your body while using different outfits, it can be paired with a cute matching set and sexy stockings, or worn over your clothes as a fashion statement! There're no rules to how you should wear it, if you want to feel sexy and powerful just do it!
This style will provide you with a good body shape and extra support for your back. Feel free to accessorize and get the best out of it.
Over-bust Corset Lingerie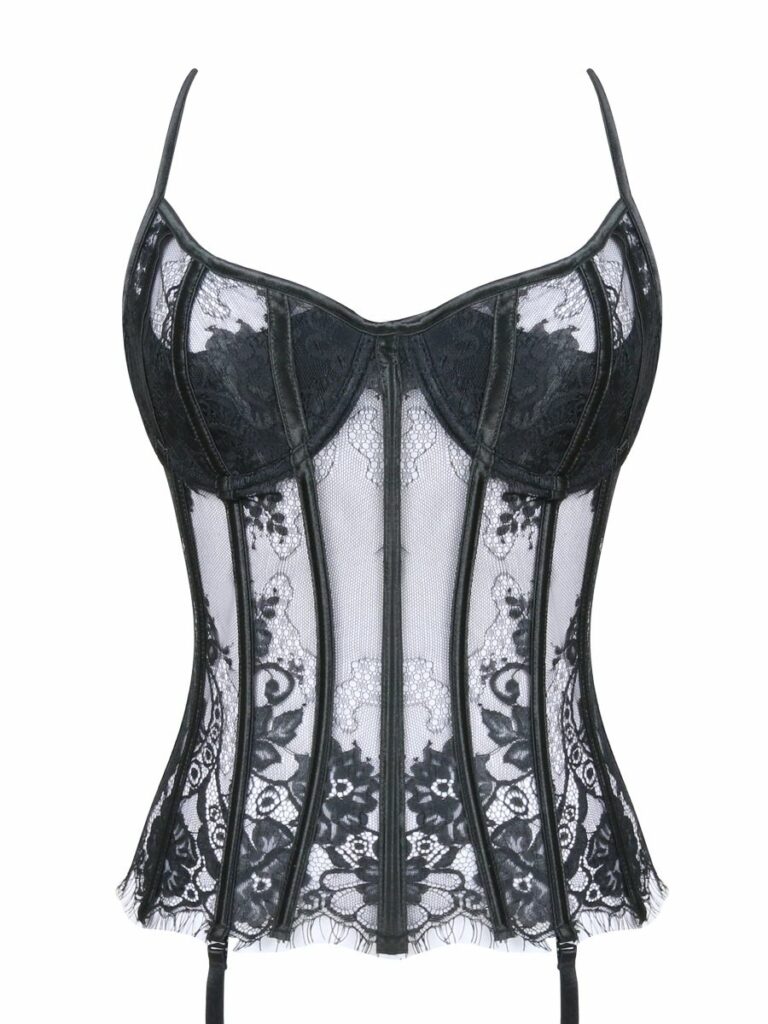 Again, as it says in the name, this corset fits over the bust and usually shape your boobs to look bigger and fuller while slimming and accentuating your waist.
You can wear this corset with a sexy underwear and stockings to surprise your partner or put jeans on and style it with a nice jacket! The possibilities are endless with this sexy corset! Looking back in history, many women would choose this style of corset to pair with their dresses and create an hourglass shape. Get creative and pick from different fabrics and colors.
Waspie Corsets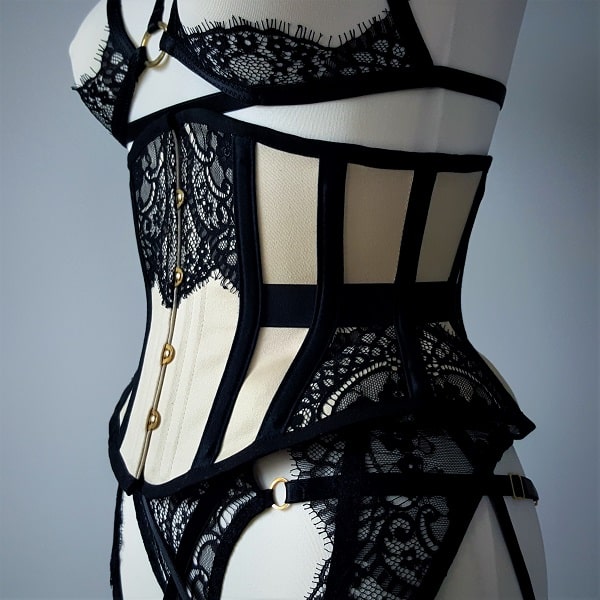 Waspie corsets fit in the under-bust category! But they are usually shorter in size, almost like a wide garter belt. They are very sexy and can be worn with your favorite lingerie. This option also reinforces the waist shape and defines it more than the other two styles.
They are more common among waist trainers, but it's also a sexy corset lingerie! So don't limit yourself and start looking for your perfect match.
Sexy stockings and corsets
Stockings are very sexy and a big turn-on for the majority part of the population! They can be worn with skirts, dresses, shorts, and lingerie. Stocking and Corsets are a perfect match!
Wearing a sexy stocking with a majestic corset will definitely make you feel amazing! When picking the perfect stocking to match your corset don't forget to think about the different types and styles available.
Here are some of my favorites:
Fishnet Stockings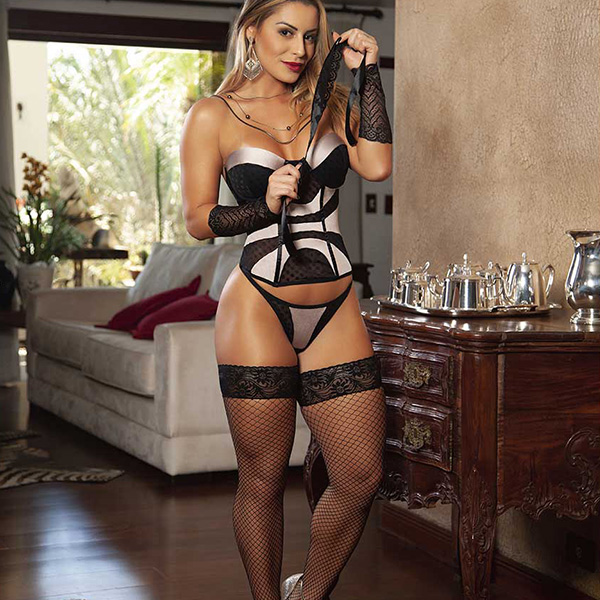 Is there something hotter than sexy fishnet stockings? I don't think so! This can be paired with your favorite corset for a spicy night in or out! It shows a little bit more of skin and it will definitely drive your partner crazy just to look at you.
Lace Sexy Stockings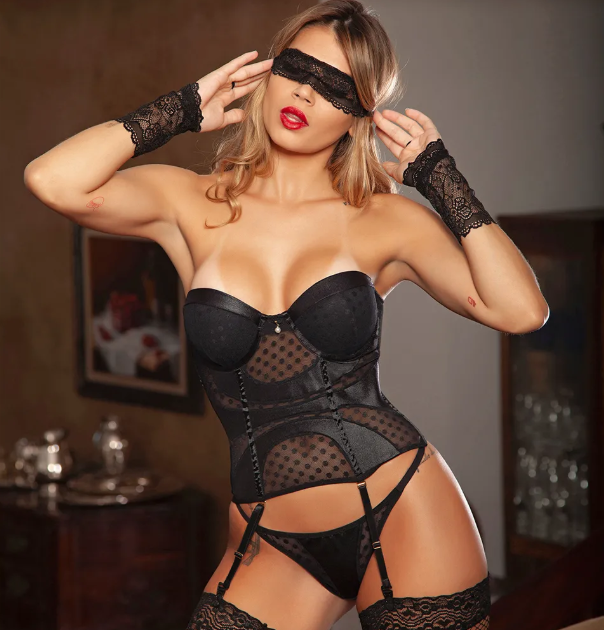 Lace brings out femininity and sensuality, adding this stocking to your wardrobe will definitely open a whole new world to you! Try wearing it with a sexy corset lingerie and high heels to make things more interesting.
These stockings can also be paired with skirts and formal dresses! So, the possibilities are endless.
Garter Stockings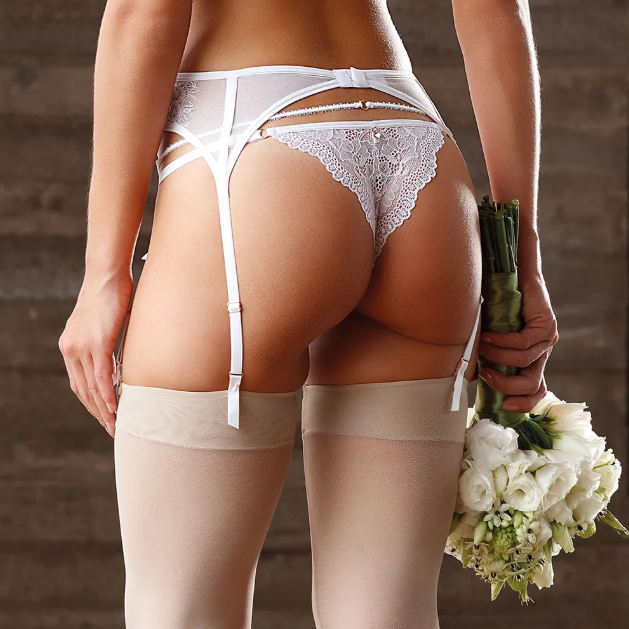 These stockings are perfect if you're pairing it with a waspie or bustier! They are held up, (connected), to the corset and it delivers a fancy look. You can wear the sexy corset and stockings with a pretty bra and accessorize it as wanted.
Why corsets and stockings work so well together
Both, the corset and the stockings are a sign of femininity and sensuality for decades! So, pairing them is definitely going to bring you to the top and make you feel extra special.
Have fun choosing different materials and fabrics for your sexy corset lingerie and stockings! They will definitely spice things up in your relationship and make you feel better about yourself.
If you think corsets are a little scary, in the beginning, don't get discouraged and choose one that has plastic bones that are more flexible. Baby steps hun, walk your way up.