Can I wear lingerie to sleep? Before deciding which type of lingerie you should wear to bed, it's important to know that our bodies must feel comfortable and relaxed to have a peaceful night of sleep.
With that in mind, let's understand what type of lingerie we can wear to rest.
Babydolls
Wearing something light to go to bed is crucial to keep your body running on an ideal temperature, and babydolls are perfect for that. They are usually light and flowy. Babydolls are also very sexy, which can be handy from time to time.
Robes
When it comes to robes, you can find it in all sorts of fabrics and designs. They are perfect to sleep in since you can choose to wear anything (or nothing) underneath it.
Camisoles
Just like baby-dolls, camisoles are light and flowy. You can opt for a silky material to keep your skin fresh and cool.
Birthday suit!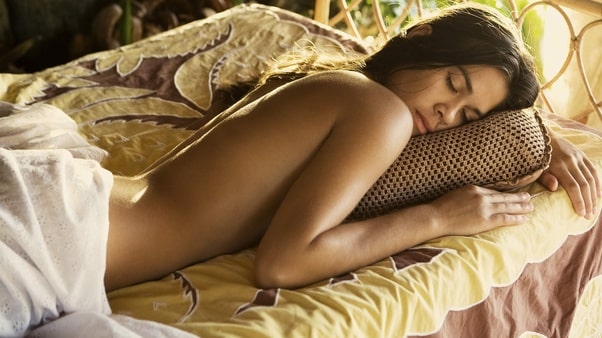 That's right! Wearing nothing at all will keep your body in a free range of motion, Nothing touching, squeezing, or heating you up. There's nothing more comfortable than being yourself to go to bed.
As you probably noticed, none of the options I mentioned above are tight to the skin. That's because when looking for sleepwear you want to allow your body to relax and just be. Wearing tight clothes to sleep might make it harder to breathe and even cause your skin to rupture and get hurt.
But going back to the main question, can you wear lingerie to sleep?
Absolutely! If you choose the right lingerie.
Wearing lingerie to sleep will boost your self-esteem and make you feel beautiful.
So make sure to have fun looking online and comparing designs. Find out what type of lingerie makes you the most comfortable and invest in yourself. You deserve it, girl!