Lace lingerie bodysuits are trending all over the internet. No wonder why! They are absolutely gorgeous.
There are so many styles and possibilities. Did you know that you can wear as outerwear?!
Lingerie Bodysuits are delicate and sexy at the same time. It is definitely a go-to lingerie when you feel like spicing things up with your partner.
And the varieties are endless, bodysuits with breast support, laces and mesh, all colors you can possibly imagine, and more!
Bodysuits are great for all body-sizes and shapes.
How to wear it as outerwear?
There are so many options! The lingerie bodysuit will work as a shirt to your outfit, allowing you to be free to mix it with different styles and clothing.
If you don't want to feel overexposed, you can try looking for nipple pasties and add a light jacket to your look.
Different outfits to wear with it.
If you're looking to be casual, you can wear a lingerie bodysuit with pants and a jean jacket. It will bring a pinch of glamour to your day-to-day outfit. But on the other hand, if you want to create a sensual show- off, you can wear a laced bodysuit along with a midi skirt and heels.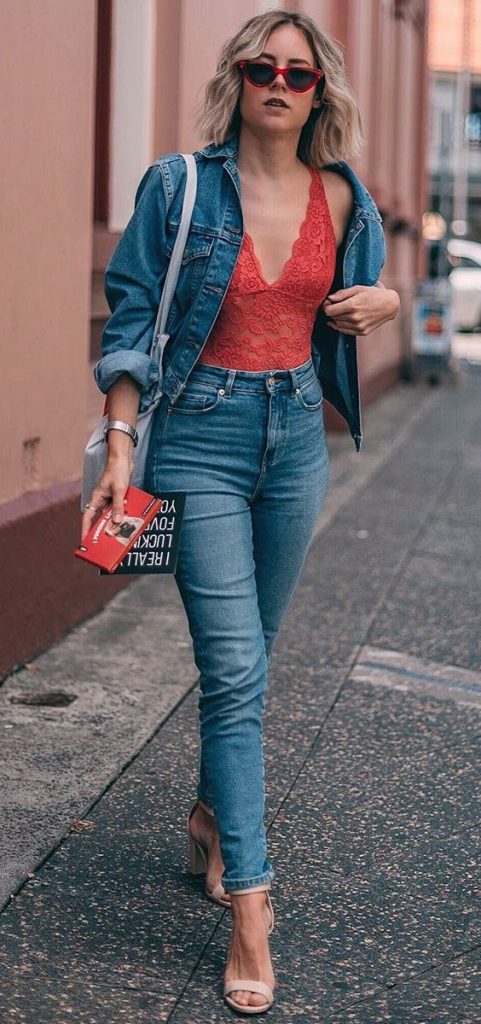 Don't be scared to try different matches!
Surprise your partner.
One of the best parts about the versatility of bodysuits is that once you take off your clothes, you will be wearing a sexy lingerie that will most definitely drive your partner crazy.
Look for inspirations of looks online and get creative.
Bodysuits will literally double your closet and give you more opportunities to create different looks.
Find the style that best fits you, and don't be shy to try new things out! Create your own fashion, be original, and most importantly… Have fun being you!