Garter belt set were a huge part of many women's wardrobes for centuries! They have been around since the '40s and there's no sign of going anywhere. Garter belts are an essential addition to your lingerie drawer because they carry many different purposes. 
Garter belts were used by our vintage ladies to keep their stockings in place and feel more security and support. But nowadays you don't necessarily need to pair it with a stocking! You can simply wear the band around your waist to spice up your old lingerie that has been sitting in the drawer forever. Garter belts are very sexy and will make anything work!
Usually when most people think about the term "lingerie" one of the first things that come to mind is a full matching set of bras, undies, and a glamorous garter belt. And that's so for a reason! Because women have worn it for years and big brands are inventing it on more and more.
With many different straps and accessories, garter belts may look intimidating at first glance. Where does the strap go and why are there so many?! Don't worry, here we got you covered! Garter belts are definitely not as half as complicated as you may think.
Come along if you want to learn more about types of garter belts, or how and when to wear this garment:
First things first: How to wear a garter belt?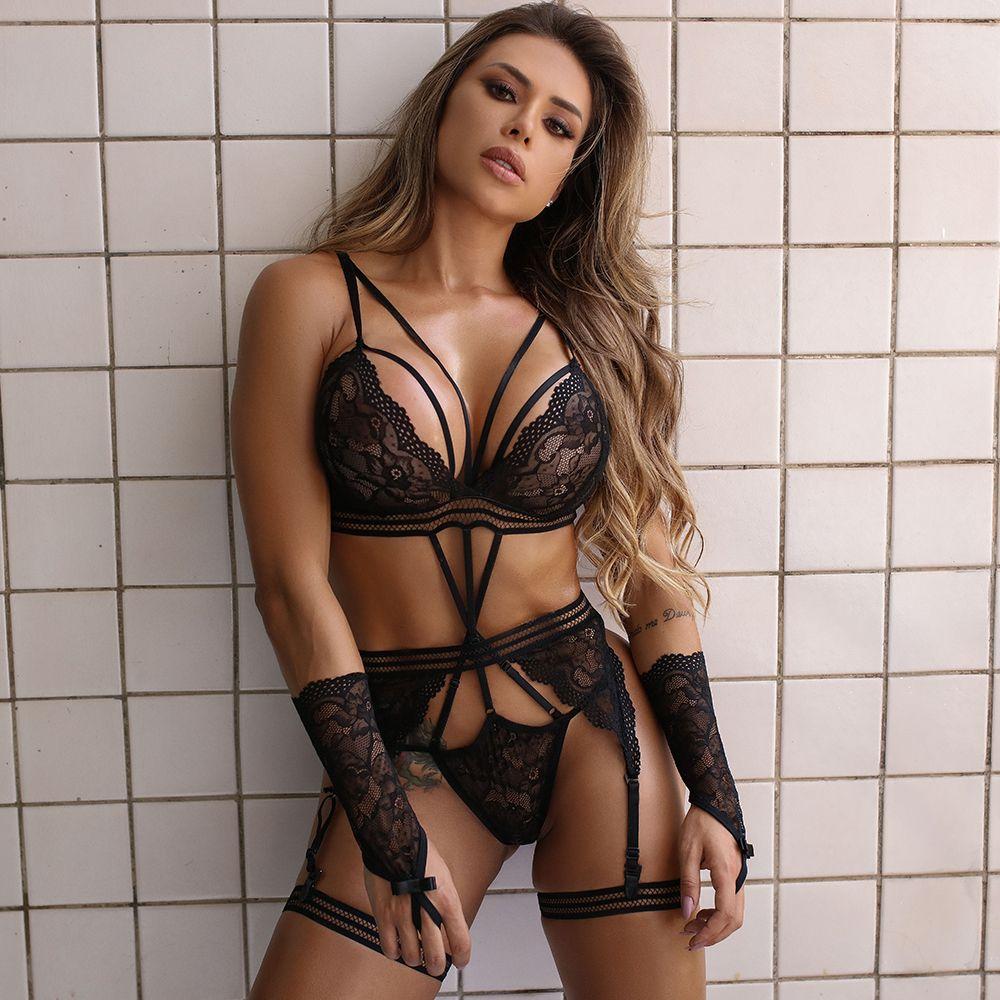 To make this easier, I'm going to break it into steps for you. Ready? Set? GO!
Step one -> Slide the belt to your waist as you would to any other belt, and make sure that the straps are falling to your thighs.
Step two -> Move a little and make sure that everything feels comfortable (like it should). If there's anything pinching or squeezing, feel free to adjust as it fits.
Step three -> Now this step only happens if you decide to wear stockings with your garter belt, which is totally up to you. But if you do, I got your back.
You are going to attach the clips on the end of the straps to your stockings and make sure everything is aligned, looking, and FEELING good.
See? We were able to fit everything in just three simple and easy steps! You should get it just fine. But if you don't… There's nothing wrong with it. Just give it another try and remember that practice makes perfect.
Pro tip: If you want a garter belt for stocking support, you can always choose belts that have extra strings for extra support!
Where can I wear garter belt lingerie?
Funny you ask! ANYWHERE YOUR HEART DESIRES.
That's right, there's no need to wait for a special event or party to wear a garter belt lingerie or garter belt stockings. They are great because are not just made to make you look sexy but also to help you maintain your stocking in place.
That means that you could wear it under a skirt to go to work, or a dress to go to a party.
The possibilities with garter belt lingerie are endless. This piece will give you confidence even if you're the only one who knows about it. Garter belts naturally make us feel tidy up and ready for anything!
And if you're still quarantining and don't have a place to go, don't think twice before getting one to wear in between four walls with your partner! Garter belts are beyond sexy and are going to spice everything up.
So, all I can say is…. HAVE FUN GIRL.
Garter Belt sets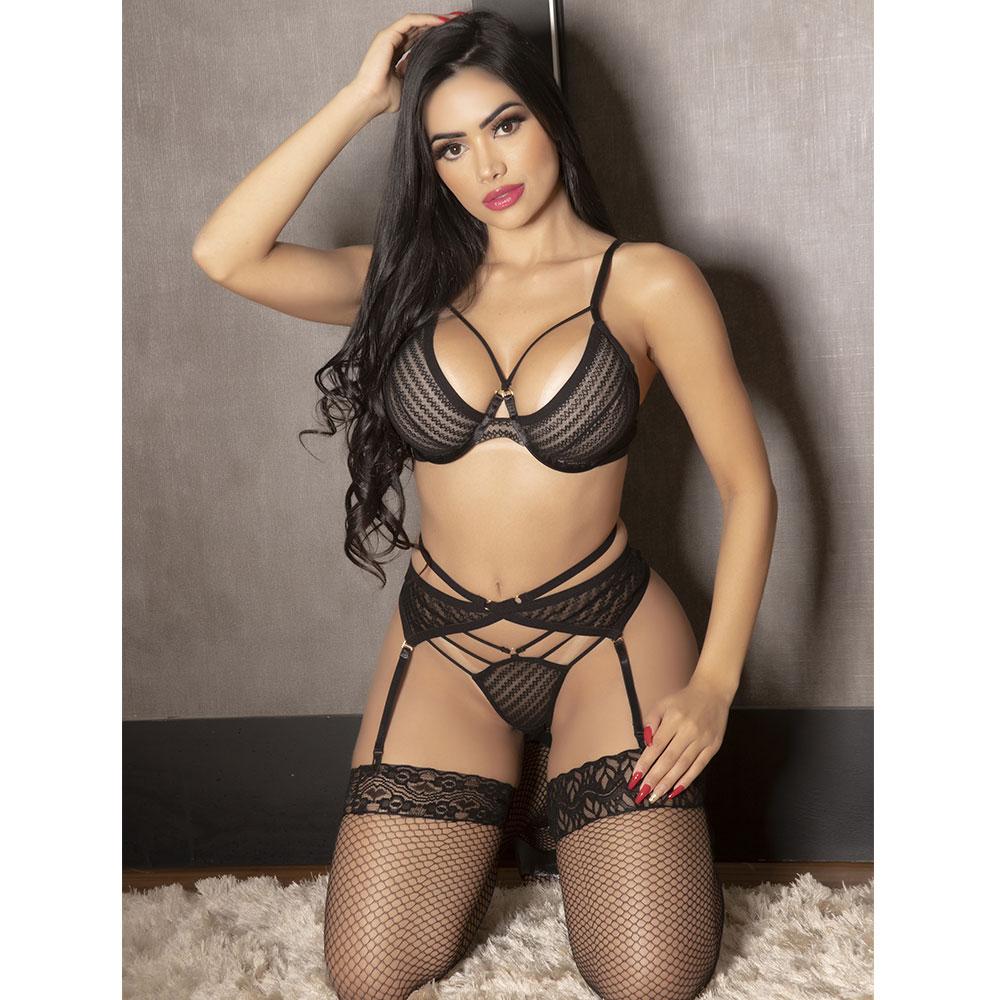 As with many other lingerie options, garter belt sets are out there to facilitate our lives! Imagine how much time we would spend trying to match bras, undies, and belts if it wasn't for matching sets!
Garter belt sets usually come with a matching bra, undies, and stocking. Not all of them have stocking included because differently than in the 1940's we don't depend on it entirely for the stocking support. But I'm confident that many stores sell the whole set to make things a little bit easier for us.
These sets come in many varieties! Of colors, fabrics, and the list go on! Which is perfect for us to express ourselves and our personality with our lingerie!
If you are more laid back and want something casual for everyday use maybe you could go for solid colors and soft and breathable fabrics. I'm sure choosing something comfortable will make a whole lot of difference. But if on other hand you just want a fun addition to your lingerie drawer, you can go for lacey colorful, and bold garter belt sets! They are going to make a great solution for boring days and will definitely spice things up for you!
Garter belts are great in general they can be a fun addition to your wardrobe to spice things up with your partner or an ally in your day-to-day life.
Get yourself one, and I promise you won't regret it!