Garter belt set has been around forever! To be more exact, since the 1940s garter belts have been found in women's drawers. They are an essential piece to own because they can be used for different purposes.
Garter belts are very effective when it comes up to add some support to your stockings! And besides helping your stocks staying in place, garter belts are also perfect to spice up your lingerie look and make you feel sexier than ever!
One of the first pieces that come to mind when we think about famous lingerie brands and their models is the garter belt! For some, this set may look a little intimidating, but trust me; It is super easy to put it on.
If you want to know more about types of garter belts and how to wear them, read along. You will not regret it
First things first: How to wear a garter belt?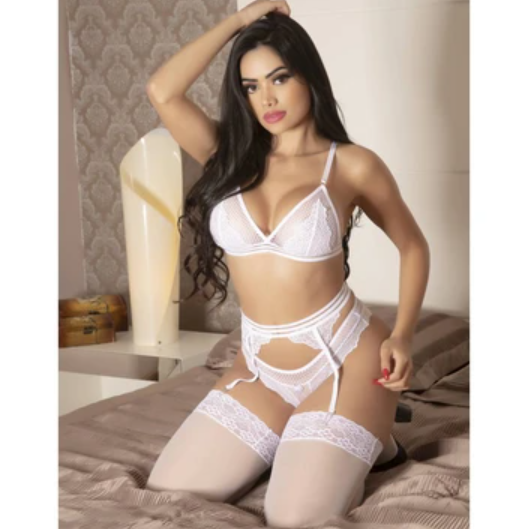 It definitely looks more complicated than it is! So, let's separate this into steps.
Step one, slide the garter belt to your waist and make sure the straps are falling down to your thighs. Step two, make sure it fits comfortably! Adjust the straps as you need. Step three, put your stocking on (if you decide to wear them), and attach the clips from the garter belt into the socks. Again, make sure to adjust the straps, and you are all set!
See? It wasn't that hard. And remember; practice makes perfect. If you have trouble putting it on the first time, just breathe and give it another try.
Where to wear garter belts?
Just like anything you want to wear, it is your choice to decide where to go with your outfit. With garter belt sets, the rules don't change.
You can wear it to go to work, or to party with your friends… Years ago, garter belt sets were used for absolutely every single occasion. They are classy and will always make you feel sexy and tidy-up.
You can wear garter belts under dresses, skirts…or just by themselves to spice things up with your significant other! Possibilities are truly endless and that's what I love about this piece.
Ps: Garter belt sets are also used a lot by brides! Wedding garter belt sets are to-die-for! Usually, in white laces, these garter belt sets are super delicate and great to surprise your partner during the honeymoon.
Plus size Garter belt set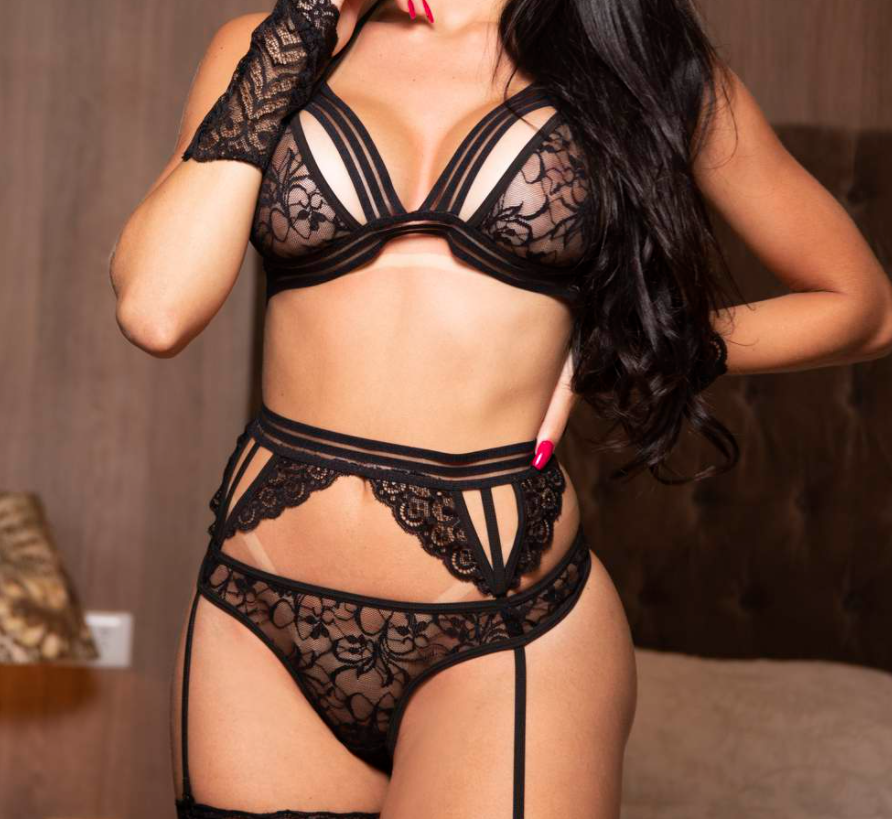 As you probably imagined, there are tons of different styles and designs for garter belt sets! And there are amazing plus-sized garter belt sets out there!
If you feel insecure about your body and are not sure if you are ready to show a lot of skin, try looking for a wider garter belt that will provide you with more coverage. It will definitely help you to feel more confident and secure with your own body!
There's no need to feel shy about wearing new things, garter belts like much other lingerie's are perfect for ALL body-types and we are sure you will look absolutely stunning! Look for designs you think you'll like and try them on to see how you feel about it!
Tip: If you feel like you may need extra support to hold the stockings, looking for a garter belt with extra strings will definitely help!
Garter belt sets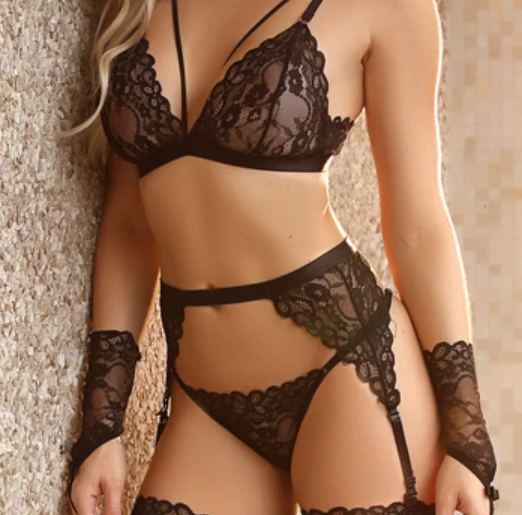 Garter belt sets in general can come in many forms! Lace garter belt sets, vintage garter belt sets, sexy garter belt sets, and the list goes on and on. A garter belt set usually comes with a matching bra and undies! Not always comes with stockings, but I'm 100% positive that there are options with socks included out there.
Sets are the best way to go because you won't have to stress out about finding bras and panties that match perfectly with the belt! So, when buying yours, keep that in mind.
As I mentioned, there are so many options and that gives you the freedom to express just what you want. Either you're looking to impress your partner or a set to wear on your day-to-day life, there is a perfect garter belt set for it.
If you want a belt for an every-day kind of thing, look for sets of solid colors and comfortable breathable fabrics, it'll make THE difference. But if you're looking for a sexy option, try a black lace garter belt set! It always changes the vibe of the set and it will make you look absolutely fab.
Garter belts are a great addition to your wardrobe, either you want to feel like a vintage sexy lady or surprise your significant other in bed! You won't regret expanding your lingerie collection.
As I like to say, nothing is ever too much when you're taking time to make you feel like the best version of yourself.
You can also check: 6 Reasons to use Lace Thongs