When the word pleasure is used, a lot can come to mind. The truth is pleasure can be anywhere, either visually, sensorial or auditory. Check it out some tips about pleasure panties.
Panties stopped being just underwear and became a piece to provide pleasure, confidence, and comfort into our day-to-day lives.
The lingerie industry has come a long way and today has various options of panties, bras, body-suits and the list goes on. When you google "pleasure panties", you'll find numerous varieties of panties made to stimulate your lady parts with mini vibrators made just for your underwear! That can be quite fun to spice things up with your significant other or in between a friend's group. But pleasure panties are not resumed to a sex toy or vibrators!
A pleasure pantie can be just an addition that makes you feel sexy and confident in yourself. Or maybe a piece that'll cause your partner to look at you and feel pleased by!
So, let's go over some pleasure panties, from the spiciest to the simplest of them:
Vibrator Panties
Vibrator panties are on top of google searches, and they have become more and more trendy. Especially with a few movies portraying the fun of it! Vibrator panties usually come with a bullet on a small pocket in the top front of the undies. They can be usually controlled by a remote or even your smart-phone!
You can pick this piece for yourself as a sex toy or play around with your significant other. You may be asking yourself why would a couple use this together and the answer is easy: To tease each other! And that can be done in between four walls or even in public scenarios where you or your partner have control over what's going on down there.
This accessory will for sure bring you closer to your S.O and spice the things between you two.
Crotchless Panties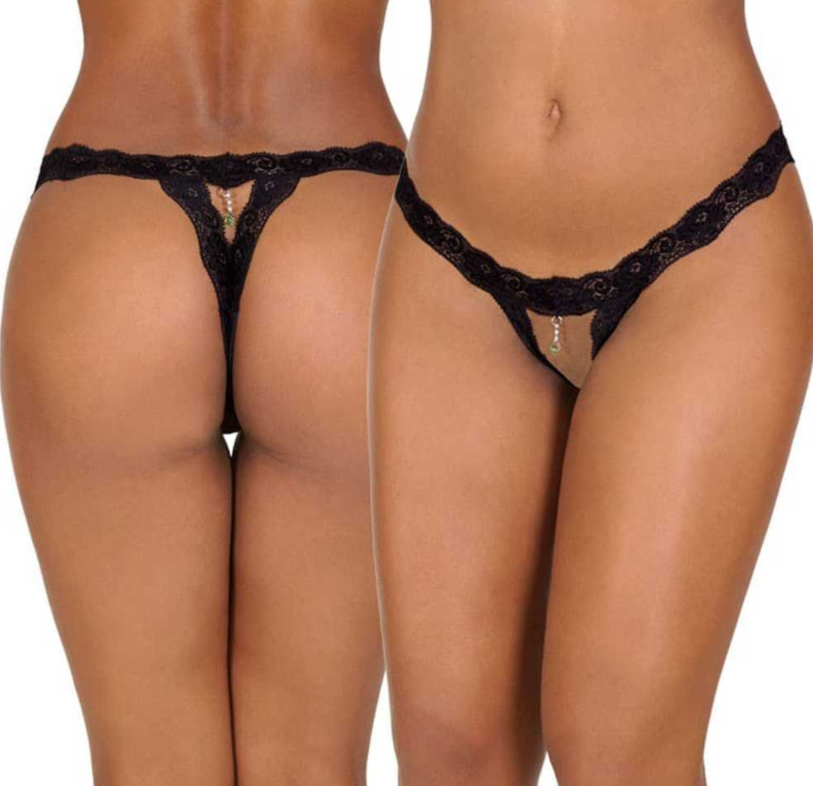 Crotchless strings are a little intimidating at first, but definitely, an pantie that brings pleasure within. Crotchless panties are a type of underwear with a wide opening at the bottom. What does that mean? That your lady parts will be out to be seen (and appreciated). Crotchless panties are great to spice things in bed and out of it! Since it makes access to your pleasure spots easy and open.
You can most definitely start intercourse with your significant other while wearing this pantie. And I'm sure your partner will appreciate it.
Ps: This is not a piece that you should wear on a daily basis since it can expose your skin to the fabric of your pants and cause irritation to your epidermis.
Lace Panties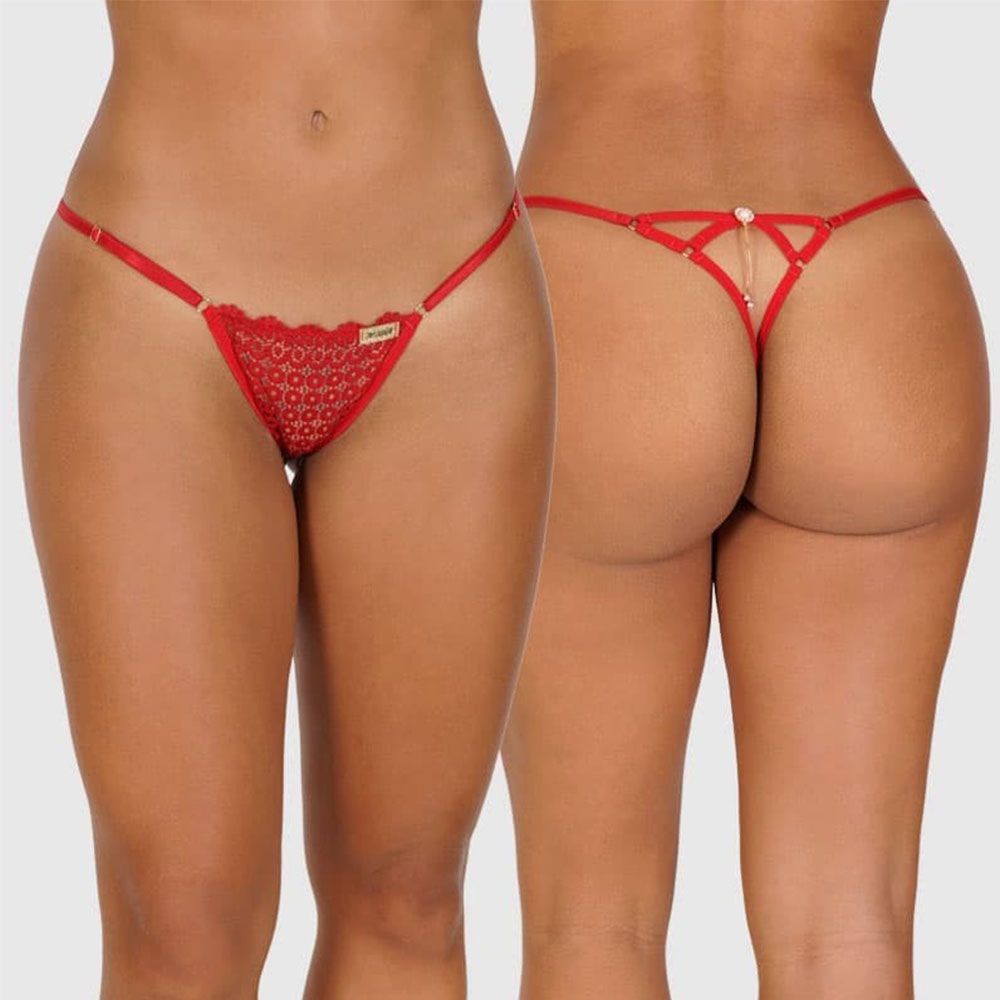 Lace panties are extremely sexy and can put anyone, and I mean everyone, in a good mood!
Lace panties are sexy panties! Plain and simple. The variety is also numerous since you can find any model and design made with lace material!
Lace besides being sexy and sensual also provides a different sensorial feeling down there! So, if (when) any stimulus happens, you will feel 10 times more!
Men and women are usually turned on by anything made out of lace so it's a great option if you just feel like spicing things up.
Sexy Panties with pockets
You are probably confused by the description, but no worries! I'll explain.
Just like vibrator panties, these ones come with pockets! But they allow you with the freedom to put whatever your heart desires down there.
Panties with pockets come in many designs and styles and are great to experiment with different things! They are also a great option if you already own small vibrators and don't want to go over budget!
See Through Panties
Panties that are see-through are a great addition to your lingerie drawer! They will for sure cause pleasure for the person seeing you in it!
This type of panties is great to tease your partner and make them excited to get to the real fun.
Edible Panties
You never saw this one coming, I bet! But trust me this one is a trendy version of pleasure panties.
Edible panties were taboo for a while but now you can easily find them in the mall! Edible panties are very fun and sexy! They are usually made with hard chewable candy, which can cause a lot of pleasure both ways! (If you know what I mean).
Make sure they are safe and have no chemicals that can cause an imbalance in your pH levels or any harm.
Overall, pleasure panties can come in many forms. Having a variety on it allows you to choose the right one for you and your partner!
Pleasure is in everything, you just have to allow yourself to feel it.