There's something about sexy and naughty lingerie that makes one feel powerful, in control, and utterly beautiful.
Lingerie could be plain and simple or naughty and dangerously seductive. It may not be everyday wear (although it's a matter of choice really), but sexy and naughty lingerie is a must-have for every woman, single or not.
If you're looking to try something more on the naughty side with lingerie, probably to spice up your sex life, impress a new beau, something to wear for a special occasion with your partner or just to try something new, but don't know how or what to choose, then read on.
How To Choose The Best Sexy Lingerie For You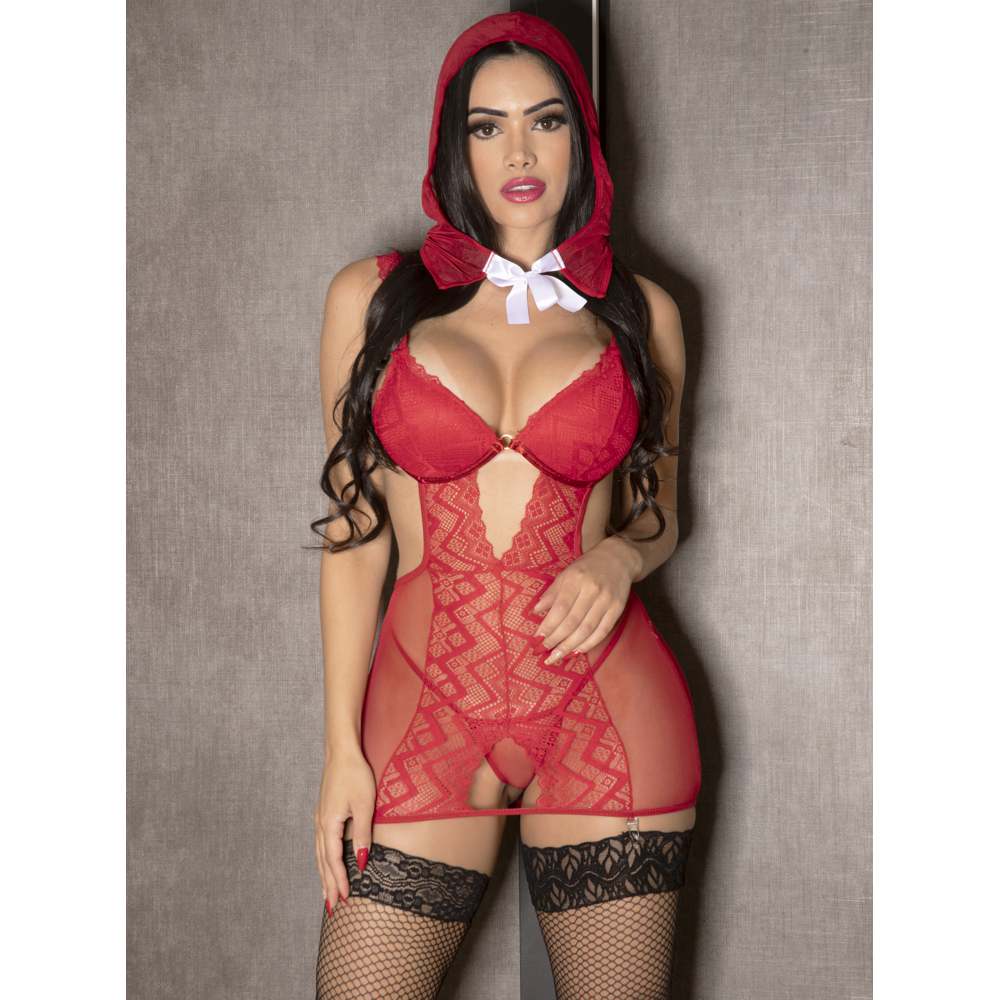 Before you go on a hunt for the perfect lingerie set, you have to figure out what kind of lingerie would fit your personality type. So whether you're naughty or nice, you must fit into one of the following categories;
Simple and Practical: to you, lingerie is something you have to wear, and has nothing to do with spicing up your sex life. You find it absurd to wear matching sets of underwear when no one other than you and your partner would see it. It's just underwear after all, just like period pants, so why the fuss?
If you fall under this category, sexy and naughty lingerie would probably be a completely new thing for you and your partner to try, so you might want to get it right the first time. For a start, it's best to try something sexy yet understated, so you don't feel too overwhelmed.
Fine and Dandy: you love putting on fancy lingerie from time to time, mostly on special occasions. You don't see it as something to wear all the time, and even if you must, it has to be the comfy types. You like nice lingerie, but don't think it has to match when there's no one looking. Wearing nice lingerie makes you feel great and you're open-minded about trying new things.
Getting something a little naughtier won't be such a hard thing for you. Try some sexy lingerie sets with cutouts, straps, or different styles with a little body coverage.
Prim and Proper: why put on lingerie if they wouldn't match? Maybe no one would see it, but that doesn't mean they shouldn't look great right! The idea of getting caught in fat period panties gives you the chills. You're more of a luxurious lingerie (bodysuits, bra sets) kind of gal.
Since you're already comfortable trying on new lingerie, it can't hurt to try something more lustful from time to time. Cross over the thin line between elegant and licentious with something kinkier than you're used to. Something like a strappy sheer corset or a sexy lace garter chemise would be great.
Fun and flirty: you're the confident, sexy woman, who loves to have fun with your lingerie. You're open-minded and willing to try almost anything. You're not insecure or shy about your body in front of your partner, and you wear sexy and naughty lingerie to enforce your vibrant persona.
You're no stranger to sexy looks, and sexier lingerie sets would look even more fabulous on you.
Choosing the right outfit to entice your partner on a special day could be tough, but choosing the right lingerie that would blow his mind away? Tougher! Here are a few factors to consider when choosing lingerie, depending on the occasion.
Women's sexy lingerie for valentine's day: St. Valentine's day is a special occasion, a day set aside to celebrate love. There are so many ways to celebrate and sexy lingerie could play a big role. So how do you go about it? First of all, think of who you're wearing it for and what they find attractive. Also, do you want to do something different to spice things up like some play wear? Once you've gotten these things figured out, what's left is deciding what color, style, fabric, and so on you would buy.
Sexy lingerie for your wedding night: your wedding day is one of the most important days of your life, so it is essential to wear the best dress for the day, and lingerie for the night as the case may be. You would want to look sexy, alluring look, as is traditional for a bride. You would have to consider your body size (should be pre-fitted), any neutral color would do depending on the sheerness of your dress, and go with your conventional style (no need to experiment).
Anniversary lingerie: be it your first anniversary or your 10th one, you might want to commemorate it with a bit of fun. What better way to do that than with the sexiest, sluttiest of lingerie? You can experiment all you want with some thongs, sheer chemises, body stockings, and so on.
How To Choose The Right Lingerie For Your Body Size
When it comes to lingerie, size totally matters. Ill-fitting lingerie could make you uncomfortable and tone down the sexy mood you might be trying to induce. So you must know your size, and the right things to look out for when picking sexy lingerie for your body size. Let's take a look at them, shall we?
For size 6-8: as a naturally slim person, make the most of your petite figure by showing off your best assets through your lingerie. Get sexy lingerie that exposes your luscious legs and tiny waist to the fullest. Try body stockings, baby dolls, bra sets, corsets, etc.
Size 10-14: if you fall under this body size, then lucky you! A vast array of choices for sexy lingerie awaits you. But first, you must know your body shape, know the part you want to accentuate and that which you want to hide. Flaunt your body with cheeky cut out styles like teddies and cami garters.
Size 16-18 plus: the bigger you are, the more difficult it is to find the right sexy lingerie for your body size, but it's not impossible. Ignore the extra wobble that comes with being on the big side, and focus on accentuating the big boobs and ass that are your assets. Look for lingerie that enhances these assets whilst making the unattractive parts less noticeable. Chemises, baby dolls, bra, and panty sets will do the trick.
So there you have it! All the armor you need to go on the search for the sexiest, naughtiest lingerie set. We hope this article cleared most if not all of your confusions concerning picking sexy and naughty lingerie, and what would suit you.