Super sexy black lingerie is not only elegant and timeless, but it is also absurdly SEXY!
Models ad celebrities all over the world are always showing off their black lingerie! Because It will never go out of fashion it is a great investment.
There are many different patterns, fabrics, and styles. But when you choose to go with a sexy black lingerie, you can't go wrong!
Since the 50s, Black lingerie became a sexy statement. And carry its legacy till today.
You can wear your favorite sexy black lingerie with any outfit and still look amazing! Not only they look amazing they promise to spice any night out and make you feel absolutely gorgeous.
Thinking about black lingerie and its versatility here's a list of sexy black lingerie that you should most definitely have in your wardrobe:
Black Strapless Bra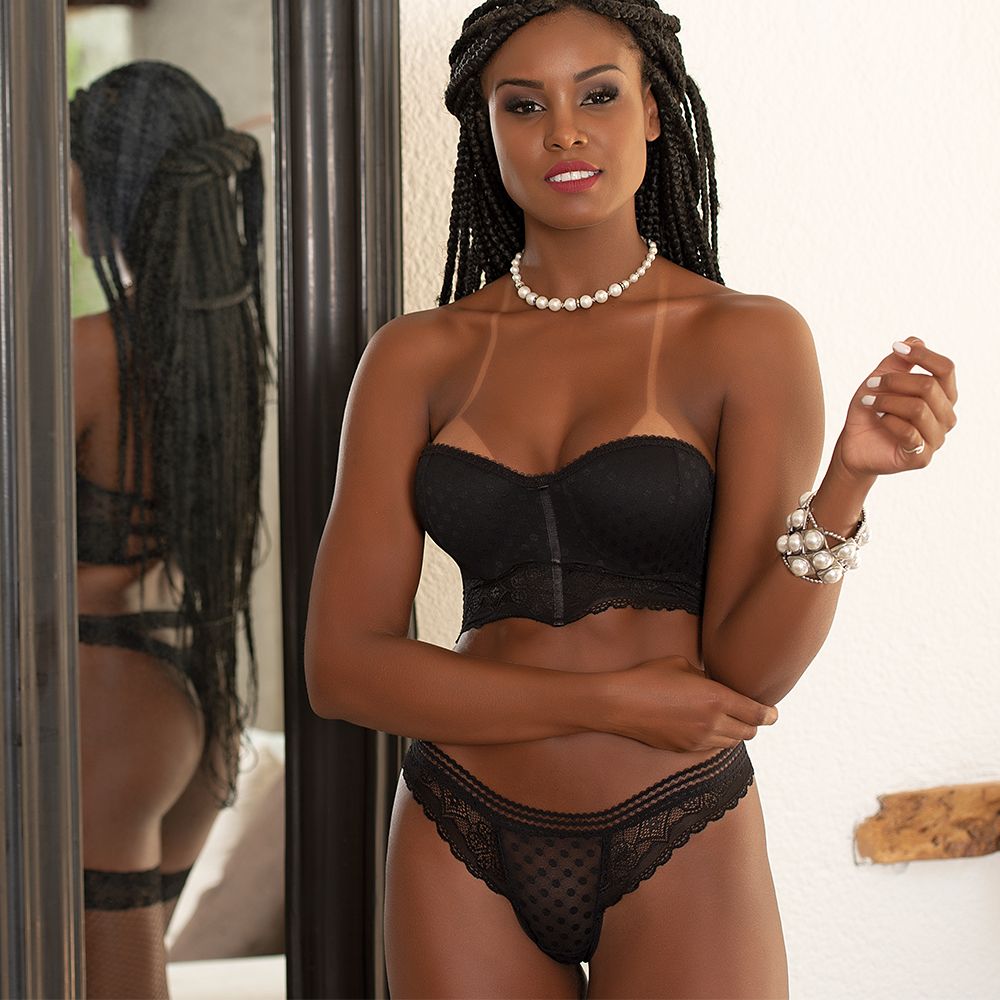 EVERY woman should own a black strapless bra. They are very handy when you need to hear certain outfits and are very elegant. They can come in different styles and fabrics, so it's up to you to pick one for each day of the week!
Black Robe
Having a robe in your closet is a great idea since you can create several different looks with it. Pair your robe with a sexy black lingerie and spice up the night with your partner!
A basic black robe can also be useful to wear on days that you don't feel like dressing up, and it will still leave you feeling and looking sexy.
Black panties
Having black panties in your drawer is a MUST! It's versatile without falling out of fashion.
Let's make a deal, BLACK IS THE NEW BEIGE. This way you will always look sexy even when going basic.
Sexy Black Bodysuit lingerie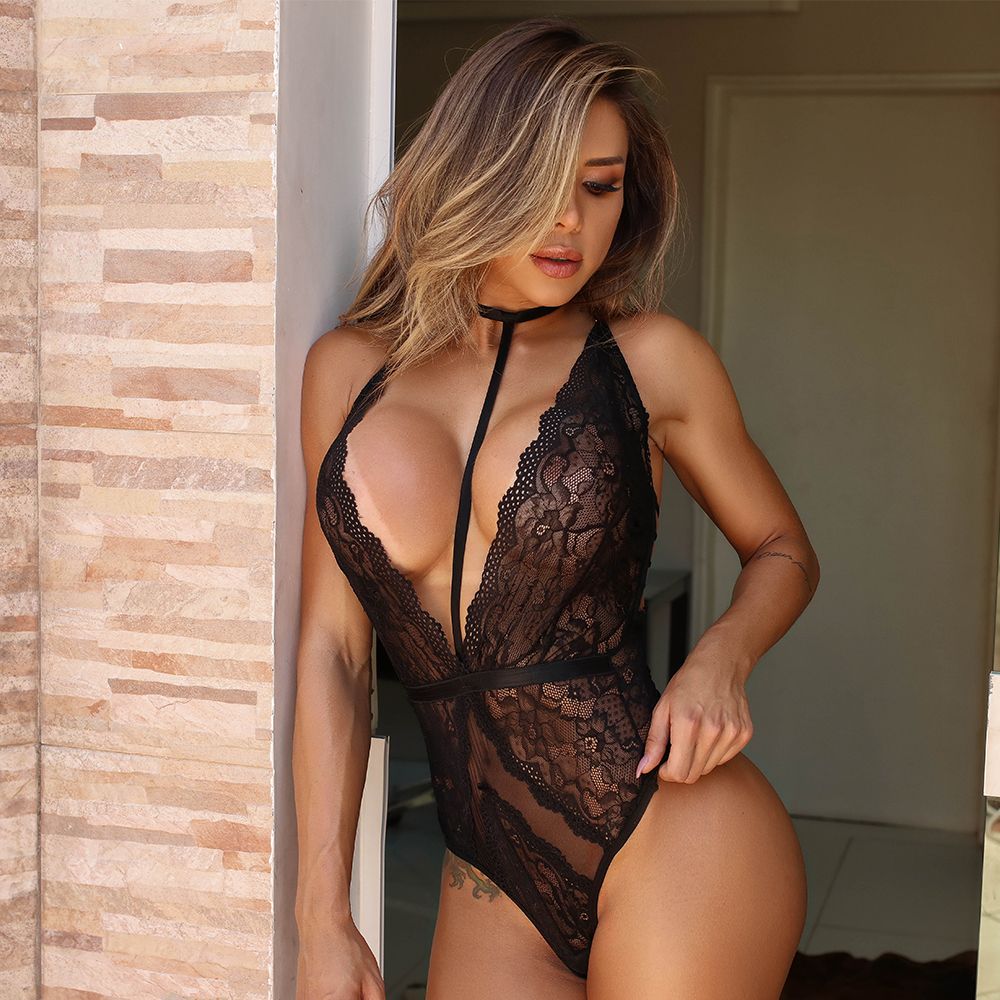 Bodysuits are my favorite piece! Black body-suits can be worn in however way you want! You can pair this sexy black lingerie with a pretty skirt… or pretty stockings and it will look amazing!
You can wear body-suits in or out! They are a great investment and can make any outfit look preppy and sexy.
Sexy Black Matching set lingerie
There are laced matchings sets, cotton, fishnet, and so many more! A black matching set is perfect for any occasion and it never goes out of fashion.
Allow yourself to have several different matching sets and have fun wearing them.
Sexy black vinyl lingerie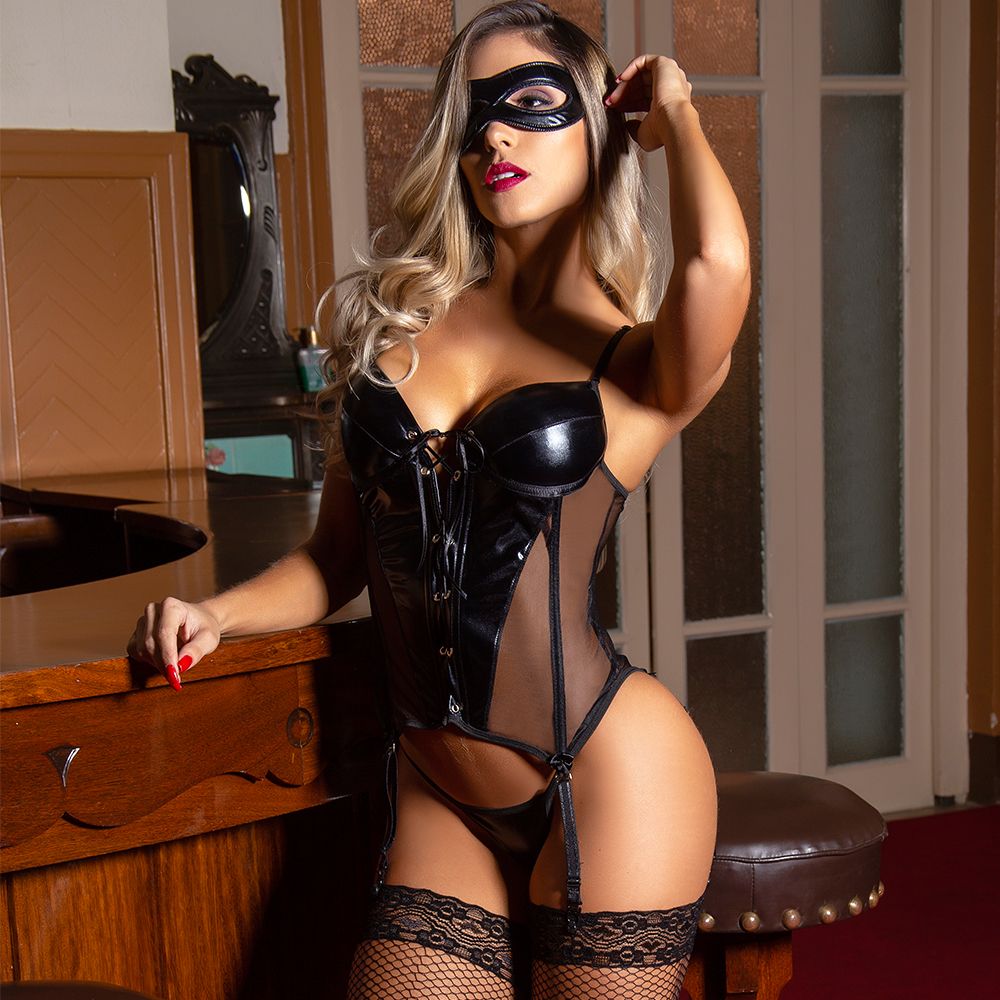 Vinyl is a synthetic material that looks shiny like plastic, It usually looks like leather and in black create a powerful look. Black vinyl has gained popularity and celebrities as Kim Kardashian wears them all the time!
This super sexy black lingerie will definitely cause a gasp or two because it runs a little bit from the conventional. Don't think twice if your goal is to look sexy and powerful!
Black corsets
They can be paired with almost anything! Corsets are fun to wear and accentuates your natural curves.
You can wear this sexy lingerie with other accessories or over your clothing as a fashion statement. Don't be shy and try this trend out!
Black G-strings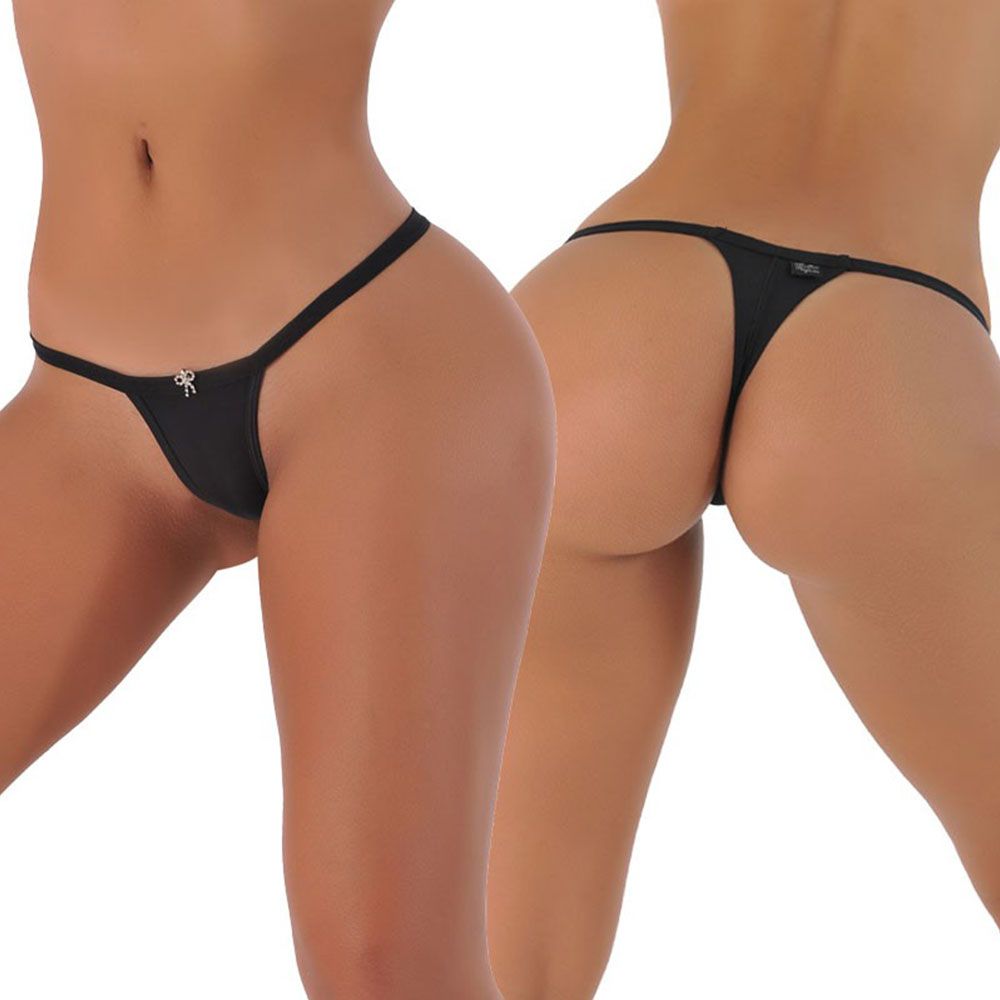 G-strings are a great investment since you can wear them with many different outfits without showing pantie lines. Black g-strings are not only versatile, but they are also very sexy. You can wear it with any bra, or corsets. Make sure to buy a few of these, because you're going to use a lot!
Black Babydoll lingerie
It's a sweet yet sexy option if you're looking for a balanced lingerie. This piece is very flowy and allows you to move freely and feel comfortable.
Baby-dolls are also a great lingerie if you feel a little insecure with your body and want to start with baby steps.
Wearing black lingerie out
Girls all around the world started pairing lingerie with their day-to-day outfits, and the results couldn't be better! A sexy black lingerie fits perfectly with ANY outfit. Either it's a street casual or formal party wear. Just remember to pick the perfect material and style.
Why is black lingerie so sexy?
Black lingerie is known to be a classic in every women's wardrobe and it has sustained its popularity over the decades. It's among the most popular colors for lingerie, (white, red, and black), and one of the favorites between men's opinion.
There's no doubt that black lingerie is MUST in the drawer. Adventure yourself through different styles and options of sexy black lingerie. You will not have to worry about being .out of fashion ever again.