See what's missing in your lingerie drawer.
Did you know that the lingerie you wear can help you compose a look?
When it comes up to lingerie, there are millions of options and varieties that range from style to style. You can show a lot of your identity by the lingerie you wear! With that in mind… What kind of lingerie do you have in your drawer?
Here's a guide to different types of lingerie.
Lingerie sets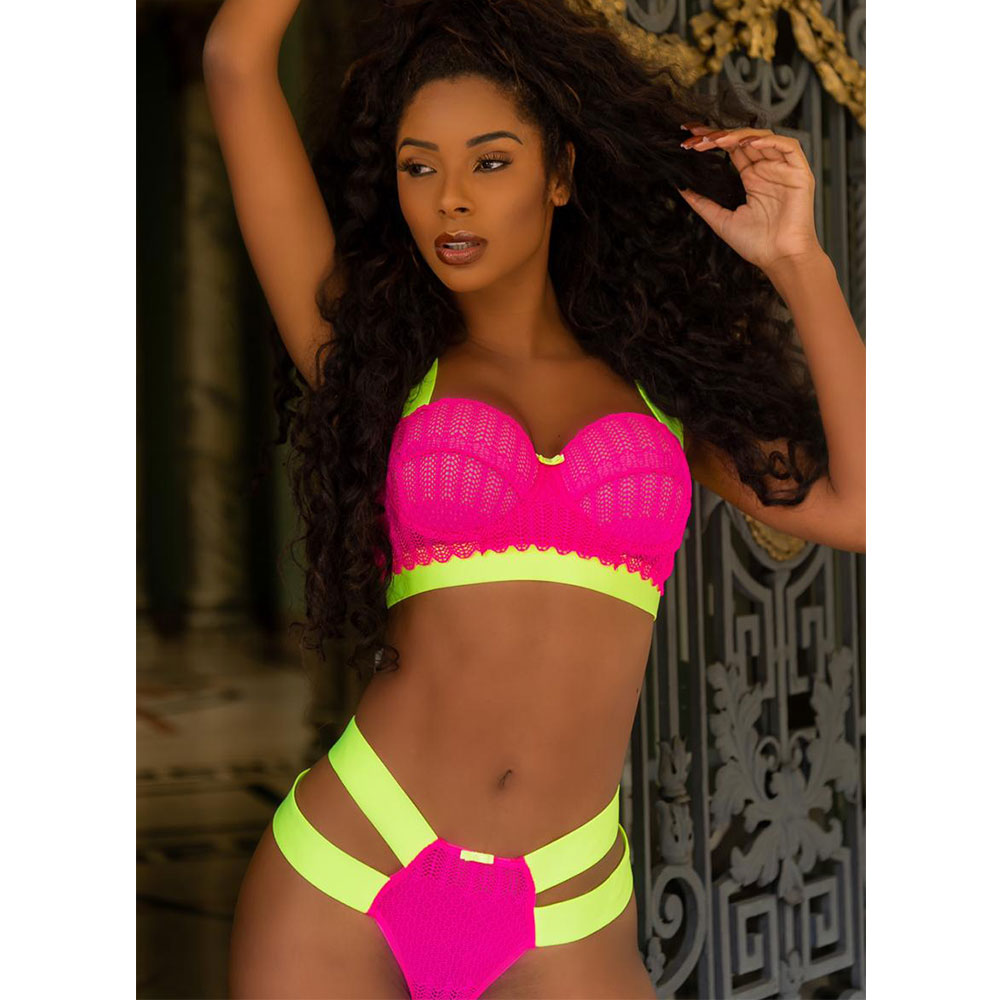 Matching tops and bottoms is a way to go when starting your lingerie collection. There are so many options, from sexy laces to cute prints, and even just the classic solid colors can make your self-esteem rise. Whatever your choice is, it is hard to go wrong with a nice matching set.
Corsets

Traditionally, corsets laces were pulled way too tight to create an illusion of the perfect feminine waist, the use of the corset was also implied to modify the natural waist shape, squeezing the ribs tight to permanently change the original body shape.
But in modern days, you could find one that fits just comfortably and enhance your physical features.
Corsets are usually built with metal bones and laces that can help you achieve a more elaborated look. Corsets can be fun to play with, since you can plunge your personality with the different styles!
A mesh laced corset will promise a romantic aspect while on the other hand, a black leather one will transform you in the perfect Mistress.
Suspender belts
If you're wearing a matching set and feel like something is missing, you could try combining a suspender belt. There are different styles and lengths to flatter your body features. Originally you would attach it to your stockings to maintain them in place.
But in your closet, there's no rules! You could wear them without socks, or with socks! It's all up to you.
Use your creativity and find out what makes you feel more confident!
Bodysuit

Customarily made from lace or mesh, this one-piece can be used such as lingerie or even as a top for your night outfit.
It comes up to you when and where to wear them. A bodysuit can be used for a special night to spice up things with your partner, or you can just throw a jacket on top of it and a skirt to make a complete look.
Babydolls
A babydoll is usually composed of a flowing material. It comes in handy for women that feel a little insecure about themselves, since it covers the body from breast to thighs. Baby-dolls are very comfortable and can work great for bedtime.
Understanding the different types of lingerie can not only help you with your outfit choices, but also on building a more confident personality.
Knowing the different types of lingerie can help you decide what lingerie makes you more comfortable with yourself and what fits your personality the best.
So… whats in your lingerie drawer?