Some great tips on Role-playing costumes for couples.
Comic-Con, Halloween, Costume Party, or any other reason to dress up like your favorite superhero is FUN! But dress up as a couple can be challenging especially if you and your bae do not like to be cliche or too basic.
Therefore we made you a special list with the 10 best costumes for couples to make your party easy, fun, and fabulous. Including the category and the level of difficulty to reproduce it, going from easy to make by yourself to hard and expensive.
Here you can check the best ideas to help you find the perfect one acording to your type as a couple. From the funny couple to the sexy king and queen, we get you cover!
So let's check it out!
1 Alice in Wonderland and the white rabbit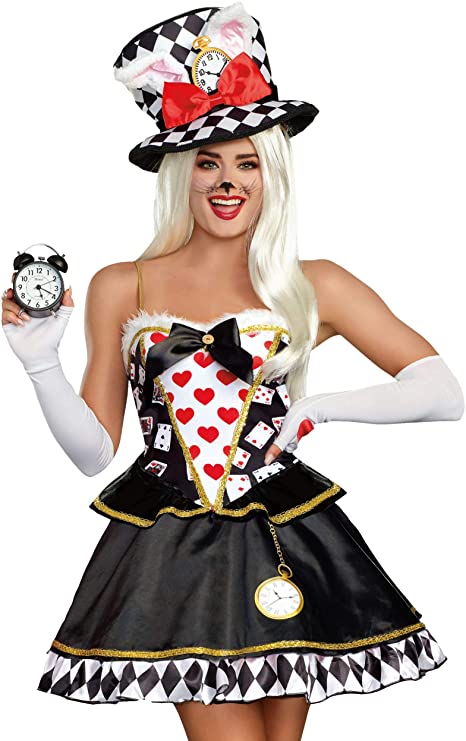 Category: Cute, Sexy
Level: Easy to moderate
This couple can be cute as much can be sexy, depends which line you prefer. Both categories work well and it is quite easy to replicate, if you have the budget to buy it, as you can find these costumes pretty much in any costumes story, but also as it is very specific, you can use clothes you have at home and just improvise some old dress, rabbits ears, makeup, and accessories.
2 Danny and Sandy from Grease
Category: Cute, Sexy
Level: Easy
The same as Alice in Wonderland, for this 80s famous movie you two, can be cute or sexy. Grease was a great movie that holds its success until nowadays, and lots of couples want to be Sandy and Danny. This one is great if you like to make your own outfit and jut rock and roll in leather clothes, 80s make-up style, and the typical hair. It can not be wrong!
3 Miley Cyrus & Robin Thicke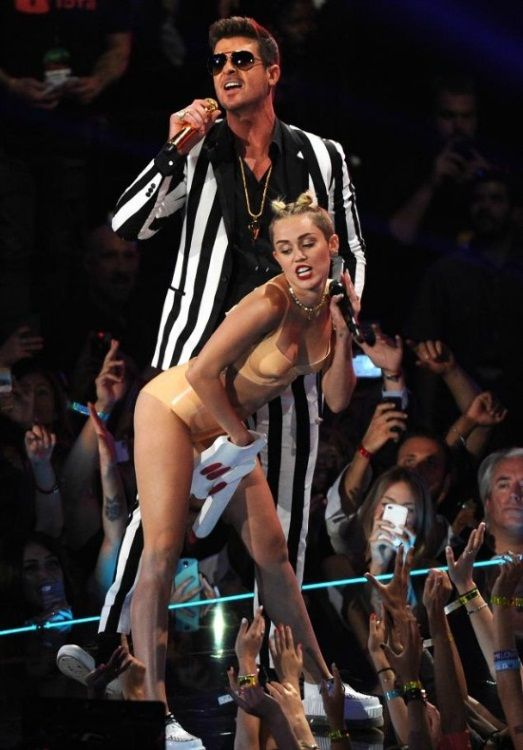 Category: Sexy, Fun
Level: Difficult
This one is for all Pop-Lovers-Couple. If you want to step outside the box and break through the party as nobody else, this is for you. Miley Cyrus & Robin Thicke has their own to make things, even if they are a couple, it is still remarkable and everybody will notice you two. Fun and sexy, everybody will come to you to take pictures and Instagram will love it. But as typical, it can be hard for some people to find all accessories and especially Miley's hair. But I am sure it will Worth it.
4 Beetlejuice and Lydia
Category: Scare, Fun
Level: Difficult
If you two are more the type who loves to have fun and scary people, this one will make it. The 80s movies favorite couple, Beetlejuice and Lydia is remarkable and there's no wrong on this one. As much amazing as this one can be, it may be difficult to find the perfect outfit, especially if you are on the budget.
5 Little Red Riding Hood and the Big Bad Wolf
Category: Cute, Sexy
Level: Easy to moderate
This costume can be both sexy and cute, and although it is somewhat common, it is possible to use it in different ways and adapt to the couple's profile. In addition, it is an easy fantasy to find in stores but it can also be made at home.
6 Baby Houseman & Johnny Castle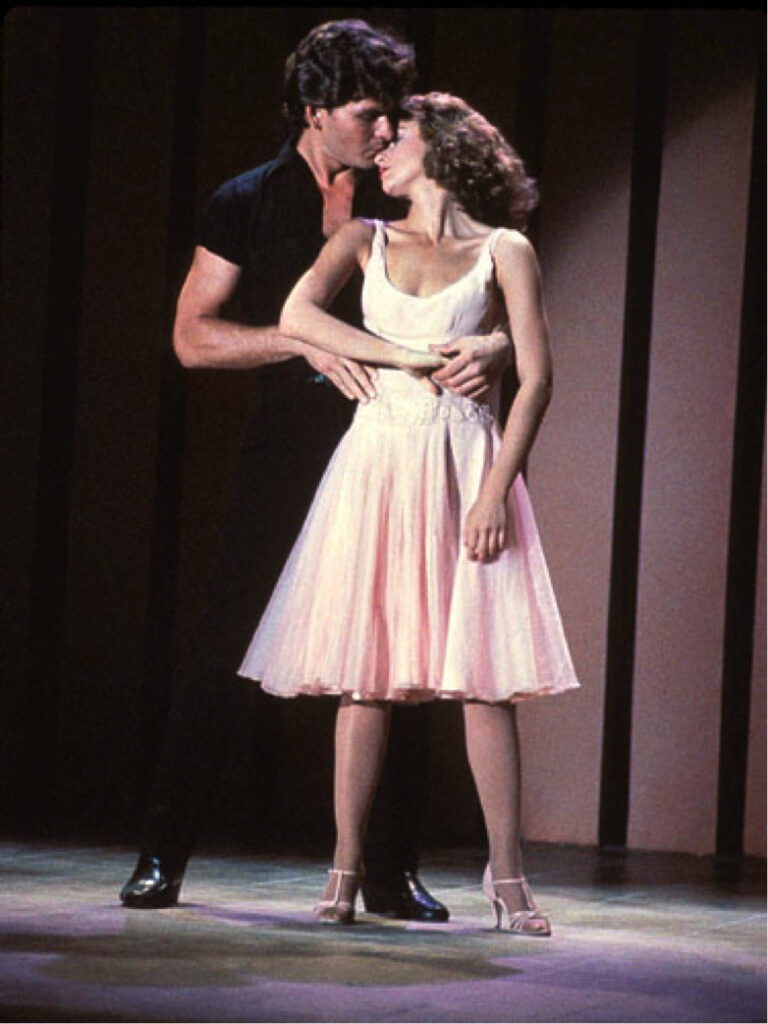 Category: Cute, Romantic
Level: Easy
This costume is a classic that never goes out of style. One of the favorite couples of the 80s, this is for those couples who are romantic and like classic references. Such a costume is perfect for those looking for something simple, but with personality.
7 Brad & Janet from Rocky Horror Picture Show
Category: Scare, Fun
Level: Difficult
This is great for those who like old movies, or are a little older. The couple Brad and Janet were a hit and are the type to mix comedy with horror. An easy and difficult fantasy at the same time, because the clothes are simple and easy to find, you will have no problem finding the pieces without spending almost anything. What makes it complicated is to make the reference, since it will not be all from the party that identified the couple right away. Perhaps you will spend some time at the party explaining who you are and that can take away some of the charm of the night.
8 Thriller Videoclip Couple
Category: Scare, Fun
Level: Difficult
The couple of one of the most iconic video clips of all time could not be missing from this list. Michael Jackson is the perfect combo between sexy, scary, and catchy. Besides the dance, the history of the music video is very interesting and perfect for a costume party. But like everything in life, to be great you need to make an effort, and this fantasy can be laborious to reproduce but it will certainly be worth the effort and will yield many compliments and likes on social networks.
9 Witches of Eastwick (for girls)
Category: Scare, Sexy
Level: Easy
Of this list, this costume is a favorite and not only for starring Cher but because it is a very versatile costume. Fits all types of couples, especially for LGBTQ+ who want to escape the pattern of other couples represented by straight characters. In addition, it is easy to reproduce and super easy to be recognized.
10 Morrigan Aensland and Captain America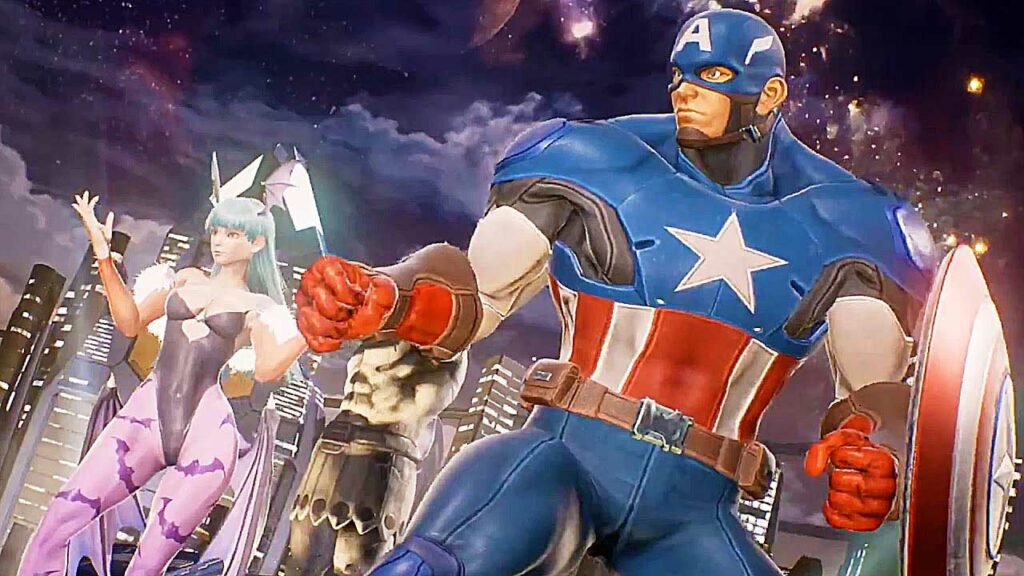 Category: SuperHero, Fun
Level: Moderate to Difficult
This couple is quite the perfect one for all sorts of parties or events, it works for Halloween as much as Comic Can. Also, you can be sexy and fun at the same time. These superheroes are incredible not only for their looks but also for their stories. The romantic Captain America and his sweetheart Morrigan will get you and your bae lots of compliments and likes. If you are a Marvel fan this is perfect for you. The level here is moderate to difficult just because needs a bit of work to represent her as the hair and makeup style can be a challenge. The good news is the Captain America is easy to find anywhere for a good deal.
Extra Batman and Robin Couples Costumes
Category: SuperHero, Fun
Level: Moderate to Difficult
This extra could not be out of this list just because can a good superhero to represent the LGBT+ community, even though there are not officially a couple, we all have been feeling that Robin is the perfect match for Batman and there would be a cute couple.
Now just choose the right style for you, and get ready to party!